What do companies look for in University graduates joining the labour market for the first time?
26 May, 2022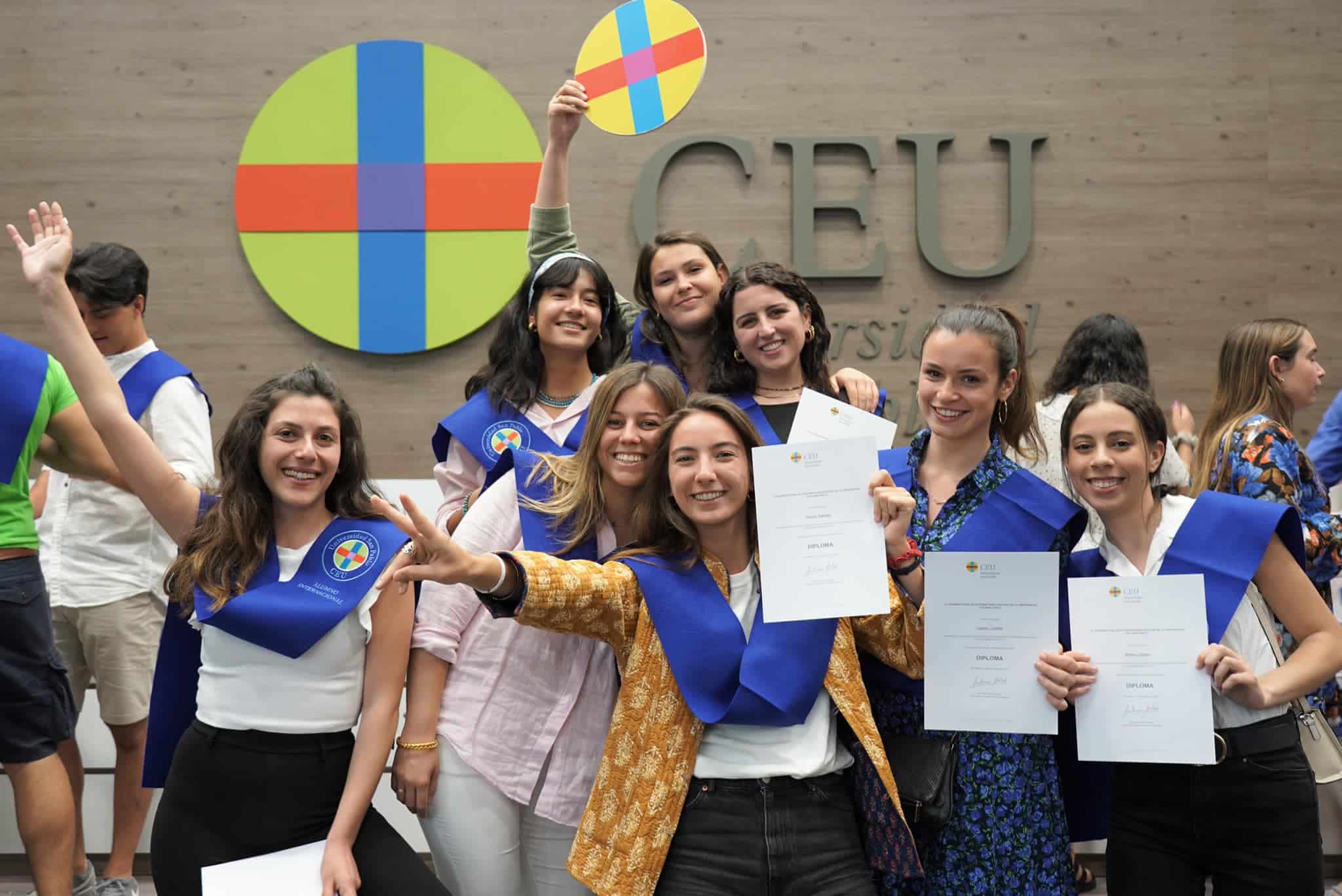 Farewell Day, international students say farewell to USP CEU
3 June, 2022
What is a metaverse? How to access? Who is there? There are many questions around this new online universe. Therefore we have spoken to CEU experts of Universitat Abat Oliba CEU, Universidad CEU Cardenal Herrera and Universidad CEU San Pablo to summarize the main keys of metaverse:
Going beyond screens: Instead of just watching them, being inside. This is the metaverse philosophy, a concept that although it may seem new, has been investigated for years.
It is an Internet immersive experience through virtual and augmented reality environments which allow interaction as avatars or holograms. It is an online universe where we can do anything without leaving our room.
It will allow us attend concerts and exhitions, hold work meetings, buy or travel without moving and in the future, the great challenge will be to see if we are able to distinguish between virtual and real environment.
Bitcoins? In this parallel universe there will be many business opportunities and will change our consumption habits. Offer of products and services will be customized and even there will be a specific monetary system that could be convertible to our real world.
Define the legal framework of metaverse and determine and guarantee the digital identity is one of the challenges of the legal sector. For education, one of the advantages is the renovation of class work methodologies.
The metaverse has to take into consideration a series of aspects to guarantee our mental health such as the type of use and time devotes and shall never replace our social activities.
Technological challenge. Many of the virtual environments already created by companies, brands and institutions only allow online access or interaction. In many cases, access is alien to a virtual integrated world so does not reproduce a really immersive experience.