Universidad CEU San Pablo has inaugurated its new polyclinic; a space of 2,500 square meters fashionable and functional with physiotherapy and odontology services. It will soon incorporate nutrition and psychology.
In CEU we have very present the idea that applying the knowledge students have acquired in classrooms today is essential to turn them into the great professionals of the future.
Avant-garde technology at the service of learning
It is a more fashionable and functional building located at calle Almansa 66 in Madrid. It has an area of 2,500 square meters distributed into two floors. In this new university centre students may practice the knowledge acquired through avant-garde disruptive technology. The polyclinic is provided with state of the art radiodiagnosis technology for tests such as CT, orthopantomograph and teleradiography.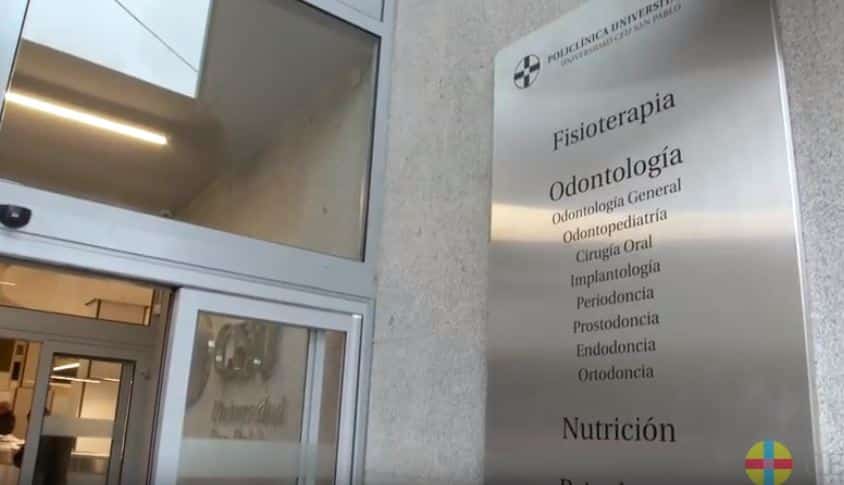 According to the Dean of USP CEU, Antonio Calvo, a tool such as this one is "essential in a world undergoing constant evolution. It is so demanded implicitly and this is how we want to respond. We make educational quality and assistance available to society with maximum concern for our students and patients".
In turn, Tomás Chivato, Dean of the Faculty of Medicine has recalled that these new premises will help the University "offer the best theoretical and practical education bearing always in mind the human values and ethical principles which are the basis for the comprehensive training of our students with the goal set at achieving a better world".
Modern and sustainable premises
The new polyclinic centre has been designed according to the most innovative trends. It offers new avant-garde premises where students will have a real vision of a clinic according to our times. In addition, it has been conceived to be a paperless clinic turning it into a space sustainable and respectful with the environment.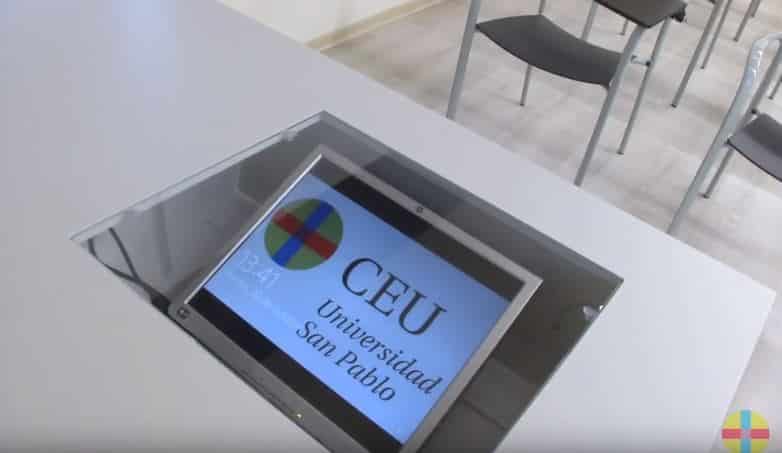 A great assistance capacity
The new centre has capacity to attend 130 patients per day in the physiotherapy cabin and 300 patients per day in the odontology consultation. Moreover, it can assist 40 patients at the same time in both disciplines. Its doors open 12 hours non-stop from Monday to Friday.
The ground floor of the building houses at present 24 dental chairs (of the 48 possible). They are provided with an integrated intraoral radiography device, digital develop and with the rest of the necessary equipment to perform odontology works. This same floor has nine physiotherapy boxes, two psychology rooms and the nutrition room.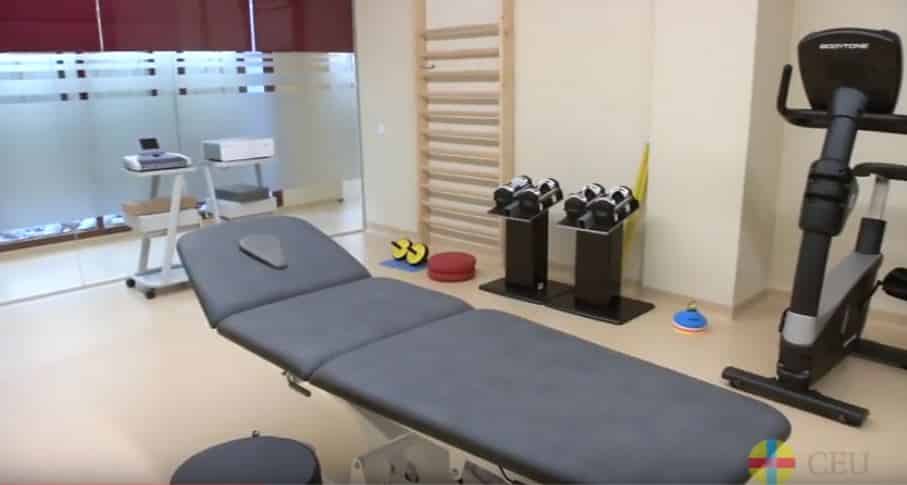 There are also three polyvalent physiotherapy rooms provided with electrotherapy, flow ball, mats, treadmill and bicycle, among other tools. There is also a sterilization room with high volume autoclave, two ancillary mini-claves and thermo-disinfection washing machine for all odontology instruments.
As for training there is a workshop room for preclinical activities and a demonstration room with dental box. This way, patients can be treated and students can learn at the same time being able also to record interventions. The first floor houses four rooms that can receive up to 100 students and men and women changing rooms.
The new University Polyclinic CEU San Pablo is a fashionable and functional macroinstallation adapted to the needs of citizens in general and of the actual labour market. Moreover as faithful bearer of the CEU seal, one of its main objectives is to guarantee integral and quality education for its students and at the same time, to positively impact on society.