Knowing how to work in a team turns us into better professionals and therefore more susceptible of receiving the attention of companies. In CEU Universities we do not limit to knowledge, our aim is that our students develop skills, capacities and also grow in values. For this reason, encouraging cooperative work is essential for our students to achieve their highest ambitions.
Reasons to opt for team work
Team work is one of the soft skills most valued by recruiters so it is essential to develop it. The more people involved in attaining a goal, the easier it will be to reach it and the more enriching the road to the goal will be. University studies provide information on cooperative working dynamics, gaining empathy and assertiveness, discovering leadership skills and improving in general because the group helps us bring out our best and put it at the service of the common good. Also:
You will know yourself more and better: when you know that for the team to work you are a key member, you know how to organize yourself, to understand others, you accept other points of view and you detect your strengths and skills to put them at the service of the group.
You will increase your self-esteem: in a successful team all members are just as important although they may develop different tasks.
You will learn new things: team work is multidisciplinary so you will strengthen areas that a priori are not your area of expertise. Also you will learn from your colleagues, taking the best of each one.
You will feel motivated: when a team works, mistakes and successes are shared. Relying upon others to continue and sharing the enthusiasm of the group will help us carry on when spirits are low.
You will be more flexible: when making decisions it is essential to understand others motivations, to listen actively, negotiate, give in and reach a common conclusion.
You will handle uncertainty better and you will adapt properly to changes: improvising, accepting novelties and being capable of making readjustments without losing assurance is key to move in cooperative works and also in the actual and future environment.
You will learn to efficiently communicate: fluent communication is essential to successfully complete a project and to solve conflicts.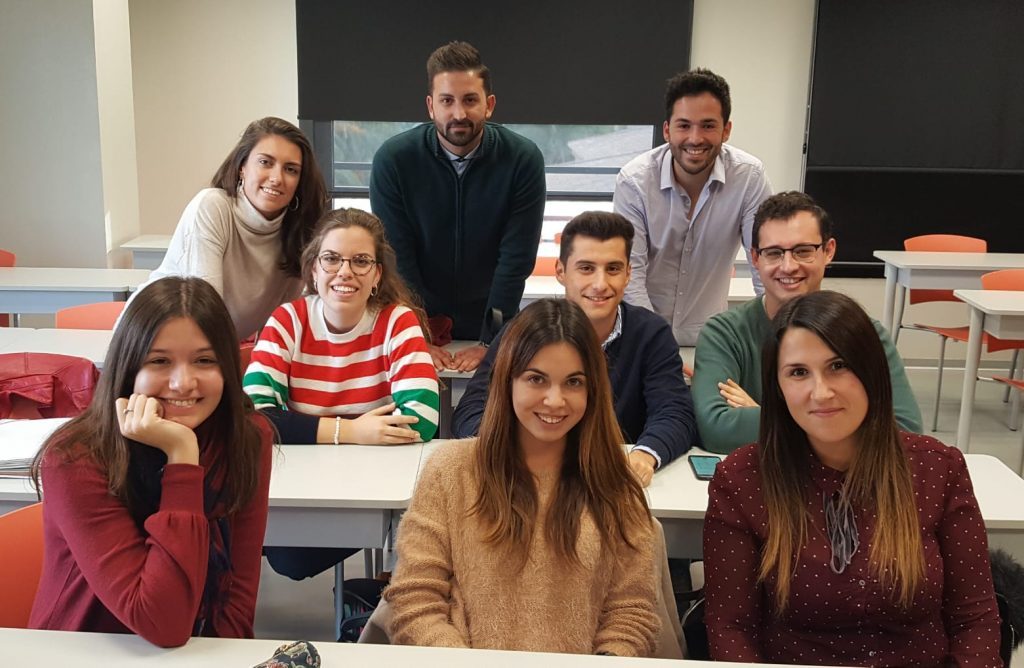 Talent, creativity and innovation are boosted with team work and this is the reason why the corporate world gives it so much importance. In a complex and uncertain context and in a global world as todays, people are more important than ever. Multidisciplinary teams as the one formed by students of the CEU UCH along with students from US universities to prepare an internationalization plan or the project "We are essential" are a good example of how CEU Universities stimulate this type of initiatives. With them we create a climate for collaboration with the individual coincidence of forming part of something bigger.