In which city would you like to have your educational experience in Spain?
You can choose to study at CEU Madrid, at CEU Valencia or at CEU Barcelona. Or you can choose to study at one of them and then have internships at the other two. Let us explain a couple of things to you to help you make the right choice
All CEU degrees have five features in common:
1. Focus on employability: because you have to know how to think and how to act, you have to know how to act to provide value as a professional and as a person.
2. International perspective: because the world is now a small place.
3. Training in transversal skills: to know how to lead teams, how to speak and convince, how to manage time and stress, to know…
4. Educational innovation: because today's classes can no longer be like yesterday's classes.
5. Applied research: because we need to know, advance and discover.
To make the best choice you must know the specific features of CEU Madrid, CEU Valencia and CEU Barcelona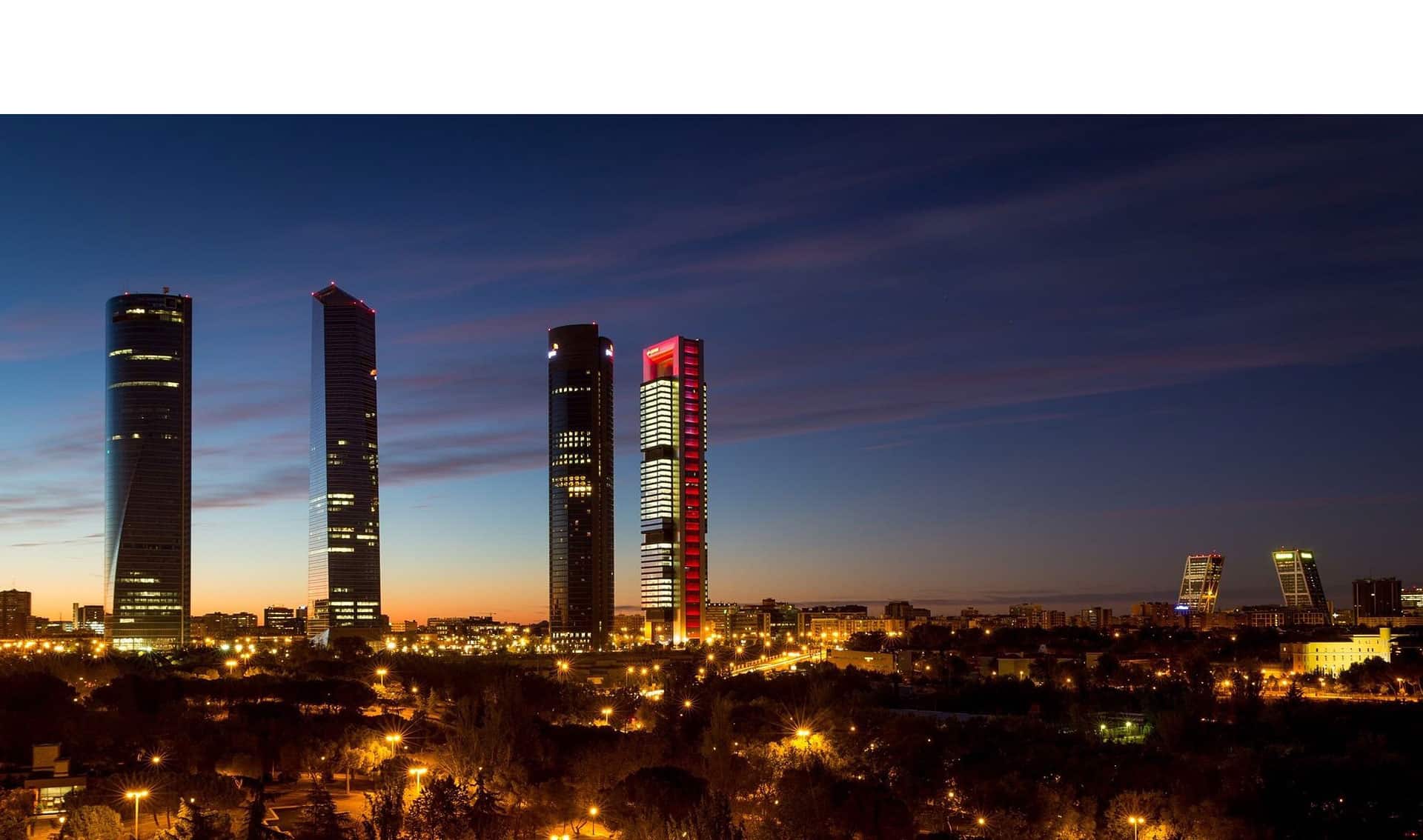 Madrid, Barcelona and Valencia have a special character that makes them unique
Discover our campuses!
#CEUMadrid
University excellence in Madrid.
Our campus in Madrid is called Universidad CEU San Pablo. It is a University with a long tradition and great prestige. Internationally renowned presidents of great multinationals, doctors, architects, lawyers and journalists have been educated in its classrooms.
It is the Spanish University that offers the most bilingual degrees and the one that invests the most in international scholarships. Thanks to the demands and effort in the classrooms, our students are achieving employability rates of over 95 %.
Research is one of the priorities of academic life. It has a firm commitment to Research and has the CEINDO International Doctorate School among its projects. CEINDO.
The city of Madrid has no limits.
Educational offer
More information
#CEUBarcelona
The University to be closer, to get further.
Our campus in Barcelona is called Universidad Abat Oliba CEU. It is a University specially designed for the personalized teacher-student relationship. The classes are organized in small groups of students who receive comprehensive attention, and individualized accompaniment programs are developed throughout the educational process. Universidad Abat Oliba CEU offers 9 degrees and dual degrees in bilingual mode. Being firmly committed to research, 80% of the university's faculty participates in university research and innovation projects.
In Barcelona, one of the world's most cosmopolitan and modern cities. The campus is located in one of the most attractive residential areas of the city. Barcelona offers a wide range of cultural and leisure activities with which to complete your university experience.
It has the highest employment rate among the Catalonian universities: 95% of its students get a job after finishing their studies and 89% do so in less than three months.
Educational offer
More information
#CEUValencia
One of the most international universities in Europe.
Our campus in Valencia is named Universidad CEU Cardenal Herrera. It is one of the most international universities in Europe because young people from more than 75 countries live together in its classrooms. An academic space where it is possible to live and share experiences with students from all the continents. Moreover, Valencia is the Spanish city welcoming the largest number of European students every year.
The Universidad CEU Cardenal Herrera offers an innovative newly-built campus equipped with technologically advanced facilities, such as television and radio sets, veterinarian hospital, advanced health science simulation room, creative workshops and multimedia tools for student teamwork.
Valencia is on the shore of the Mediterranean Sea and has one of the best climates in Europe. Because of its location, it offers really beautiful beaches and landscapes. The spectacular Ciudad de las Artes y de las Ciencias is one of its major cultural attractions. It is an open-minded city with the largest historic centre in Europe. In terms of the cost of living, Valencia offers the best value for money in Spain. Moreover, it is only 90 minutes by train and airplane from Madrid and Barcelona.
Educational offer
More information