CEU Universities Virtual Fair, learn about all the opportunities that are waiting for you
1 April, 2022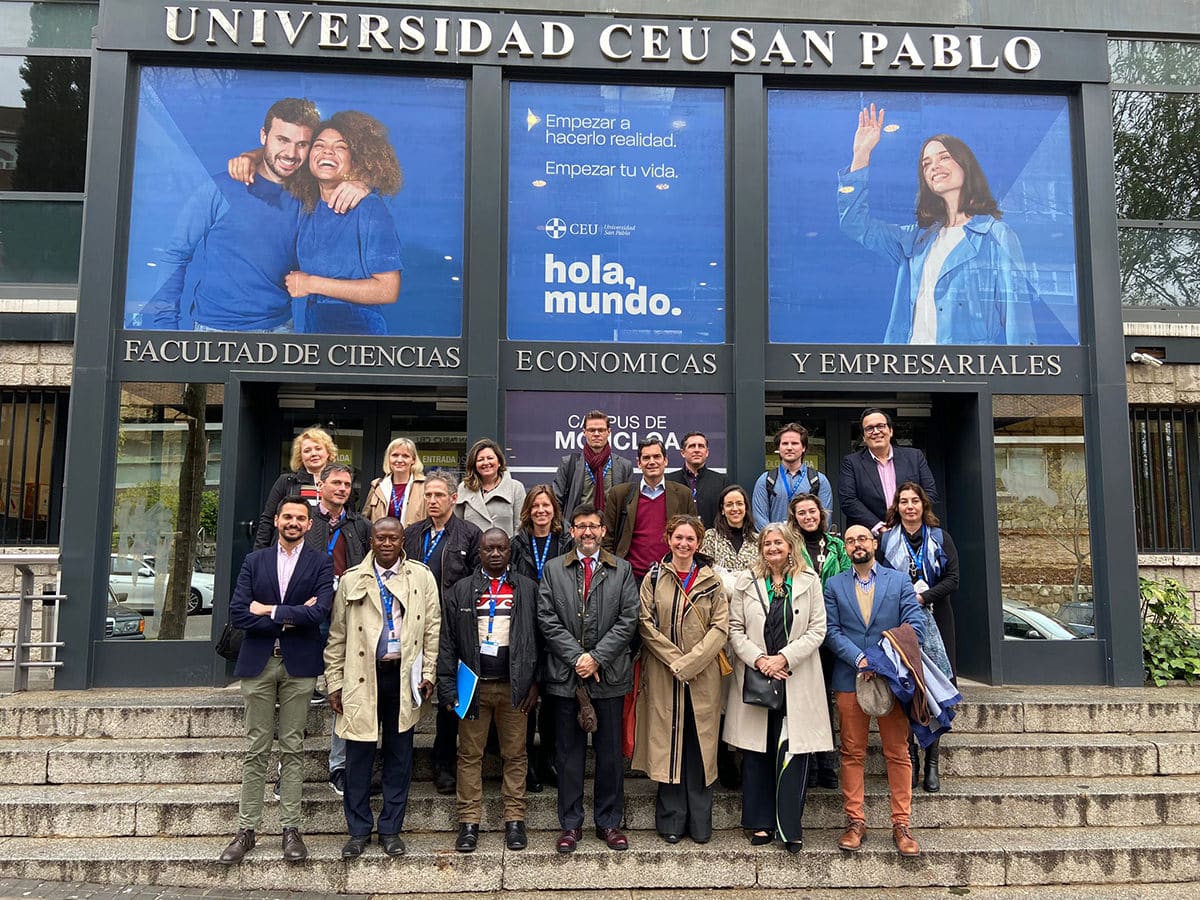 The international week, again in USP CEU classrooms
7 April, 2022
It is the end of the school year and you may find yourself in a situation of having to choose a university degree. When facing this crucial decision in your life, one of the features we have to consider the most when listing our preferences or likes is employability.
Studying what you like on the grounds of your skills and personal preferences, can also take you to professional success. It is advisable to inform yourself about the corporate world, competitive examinations or success possibilities when opening a business. To start with, here we have the list of careers most demanded by companies and big European corporations prepared by the Organisation for Economic Cooperation and Development (OECD):
Software Engineering. Most skilful engineers in IT programing lead the ranking of the list for the search of new avant-guard business recruitments in countries such as Germany, Israel, Sweden, Czech Republic, Denmark, Estonia, France, the UK, Greece, Ireland, Belgium, Slovakia, Russia, Luxembourg and the Netherlands. European divisions of technological and distribution giants are in the list: Amazon, Oracle, Microsoft, Dell, Google or IBM.
Mechanical Engineering. Thermodynamics, quantic mathematics, differential equations or vector calculations are essential for the construction of ventilation systems, refrigeration, aircrafts, maritime vehicles and spatial so these professionals are highly demanded. These are the countries contracting the most: UK, Ireland, Finland, Germany, Greece, Hungary, Island, Denmark, Luxembourg, the Netherlands, Sweden, Russia, Slovakia and Spain.
Electronic Engineering. It is one of the branches of engineering which has stirred civilization the most with nuclear, civil and engineering regarding constructions and telecommunications. Production of vehicles (at this stage, nearly autonomous or robotics) is the one most requiring these professionals. By countries, the greatest demand is found in Israel, Spain, France, Germany, Hungary, Ireland, Finland, Luxembourg, the Netherlands, UK, Portugal, Russia and Slovakia.
Nursing. The recruitment of nurses has skyrocketed between 2020 and 2021 especially due to covid-19. Healthcare professions in general rank first among the work positions in the UK, Belgium, Sweden, Denmark, Estonia, Finland, Hungary, Island, Austria, Italy, Slovakia, Norway, Poland and Russia.
In the same line as the previous occupation, doctors are one of the most demanded professions in half of the world due to the onset of diseases such as population aging. The countries recruiting most doctors are: Israel, the Netherlands, Finland, Hungary, Ireland, Denmark, UK, Sweden, Portugal, Russia and Slovakia.
Electric Engineering. The field of this discipline is broad but basically deals with electronics, control systems and telecommunications. Countries more recruiting these engineers are: Ireland, Luxembourg, Germany, Greece, Hungary, Denmark, the UK, Sweden, Slovakia, Spain and Sweden.
Civil Engineering. The civil engineer holds positions at practically all levels of the company; from the public sector (Councils or State) to private (small consultants and big international firms). The construction of bridges, roads, railways or thermal plants form part of their duties. In the UK, Turkey, Switzerland, Estonia, Hungary, Luxembourg, Belgium, France, Norway and Russia are highly demanded.