If you are considering studying in Barcelona today we tell you more about this city from its more sustainability and environmental commitment point of view.
Barcelona, a responsible city
The city of Barcelona invites you to stroll around. Its over 240 thousand trees disseminated through streets and avenues as well as its parks will paint your walks in green but if you prefer blue the Mediterranean lights the city throughout its nearly 5km of beaches.
Since 2011 it is the first city worldwide receiving the Biosphere award of responsible tourist destination.
In the city pedestrians are the key actors and there are ever more spaces to walk around.
Moving around using the metro
Barcelona's metro with its 8 lines is quick and efficient even to reach the airport and the trains of the region FGC that connect Barcelona with surrounding cities.
Using the Tram or the Bus
This service includes 6 routes distributed between the TramBaix and the Trambesós and connects Barcelona with the municipalities of the metropolitan area.
The fleet of buses of the city is considered one of the cleanest bus networks in Europe.
Moving in e-cars
You can also discover Barcelona renting an e-car with the SEAT Mo sustainable mobility service.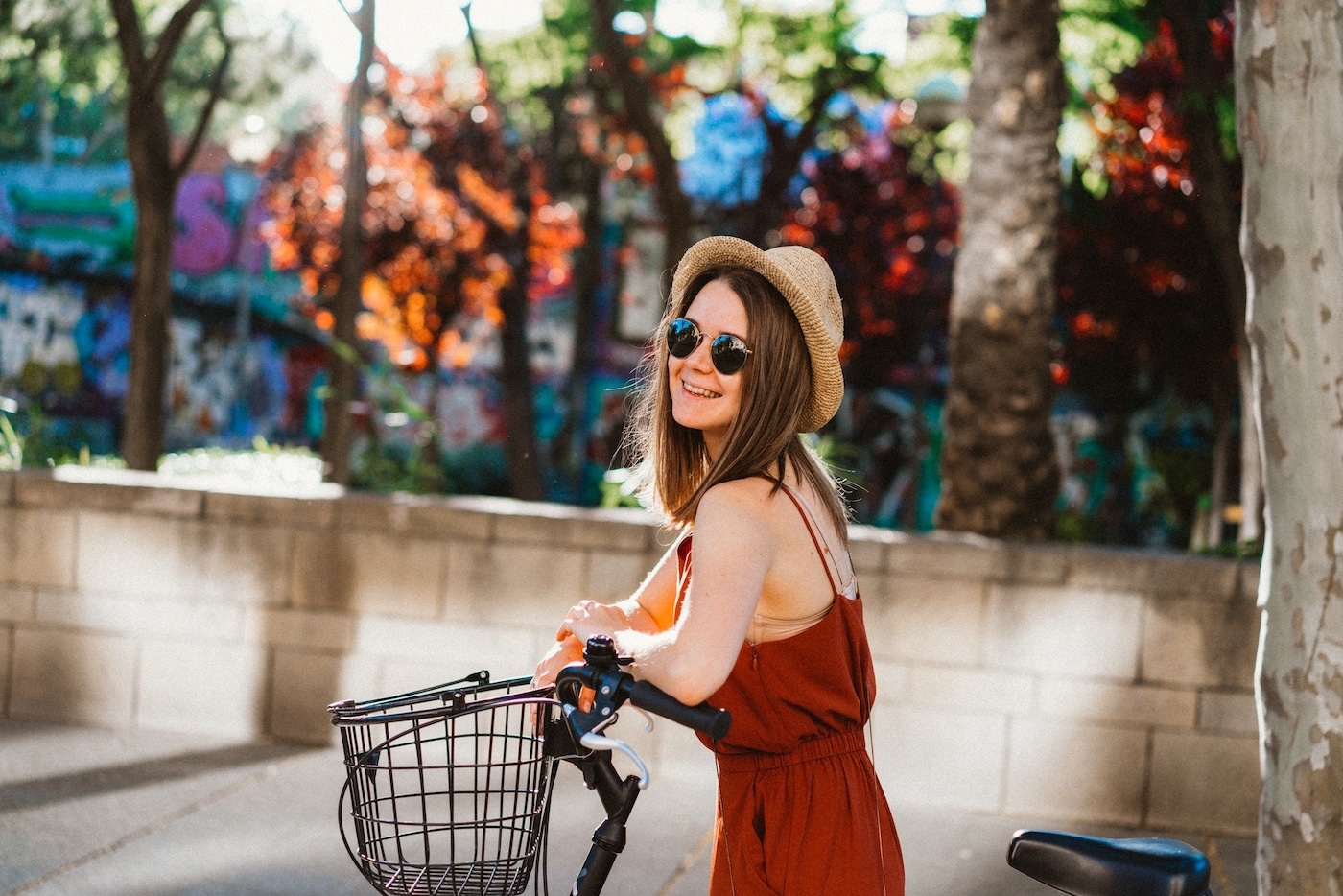 Barcelona by bike
Bikes are one of the most popular transports used by locals both the traditional one and the electric. It is very practical because the city has over 210km of bike lane.
Green Barcelona
Parks and gardens are the urban nature of Barcelona and help disconnect, breath fresh air and regain energy. Open space areas to practice sports, meet friends and enjoy the family.
Blue Barcelona
Barcelona is a city open to the sea. Both if you swim in any of its beaches and if you stroll around the Barceloneta with its tradition or if you enjoy any of its maritime leisure activities you will be in touch with an essential part of Barcelona's traditional lifestyle.
You may start combining green and blue walking around the Parc del Litoral that runs by the sea and takes you to the beaches, parks and quartiers that housed the Olympic Games in 1992.
You will fall in love with the extensive beaches of the city: nearly 5km of fine golden sand and shallow waters.
Universitat Abat Oliba CEU offers you further information here