University CEU San Pablo in Madrid wishes to start 2021-22 academic year with an unforgettable experience. Coinciding with 2021 Jubilee Year, October 8th to 12th, the University invites you to take part in the University pilgrimage of Camino de Santiago.
Around year 820 the tomb of Santiago el Mayor was found and immediately after the creation of the sacred place to worship his remains started. Today, twelve centuries after, the pilgrimage is a unique experience with pilgrims from all parts of the world.
This year it is special as it is the Jubilee and therefore pilgrims can gain the jubilee.
What is the Holy Jubilee Year and when does it take place?
When 25th July the Commemoration of the Martyrdom of Santiago falls on a Sunday it is a Holy Jubilee Year. This takes place every 11, 6, 5 and 6 years except when the last year of a century is not a leap year and therefore there can be a lapse of 7 or 12 years. It has its origin with the Pope Callixtus II in 1122 and is confirmed by Pope Alexander III in 1179 in the Bull "Regis aeterni" granting perpetuity.
During the whole Jubilee Year the Sacred Door which provides access to the Cathedral remains open whilst all other years is closed.
There are only 5 places in the world with Jubilee and 3 of them are in Spain:
   Jerusalem
   Rome
   Santiago de Compostela
   Santo Toribio de Liébana
   Caravaca de la Cruz.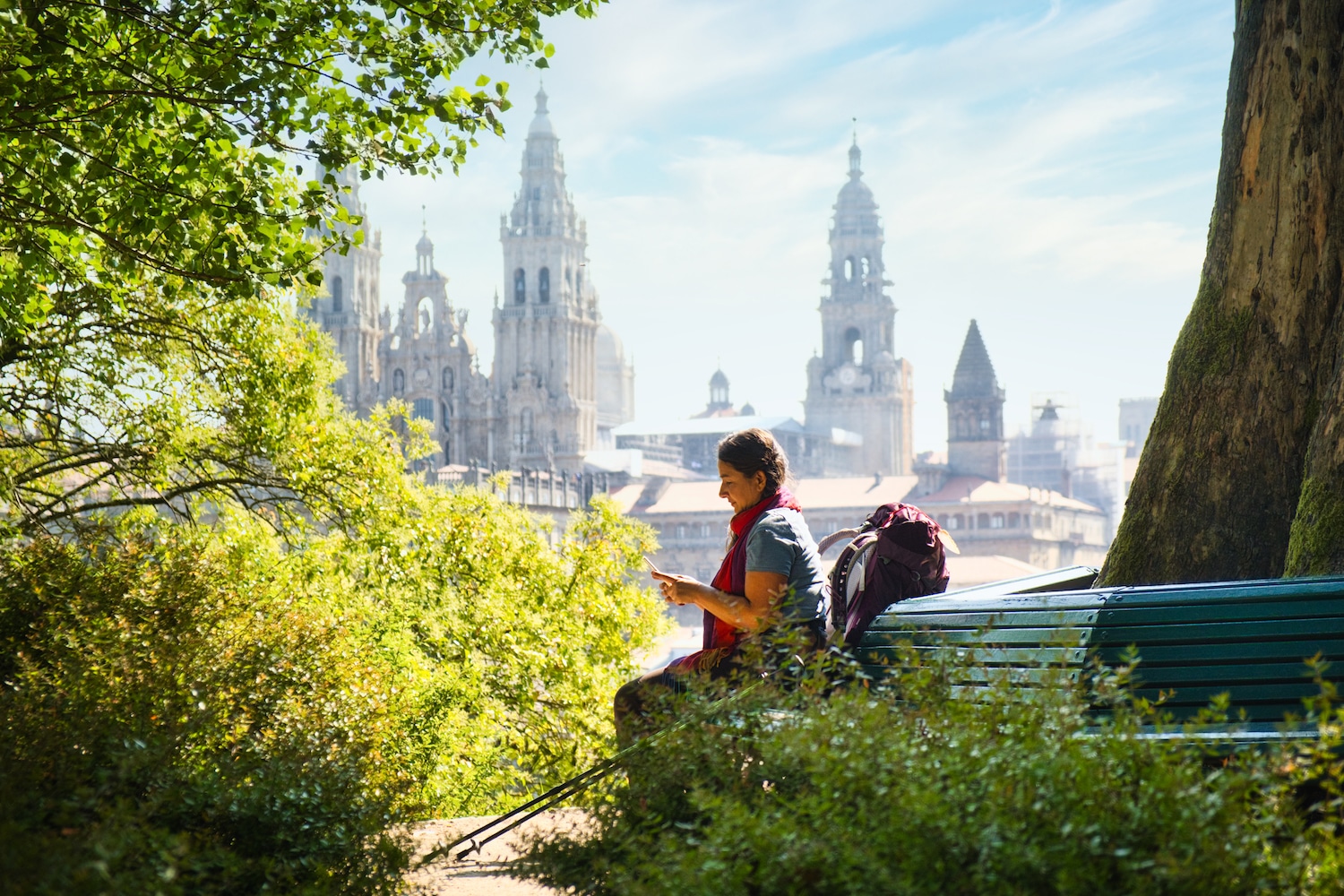 The Camino with CEU
If you decide to live this experience with CEU during five days you will get to share much more than only the Camino, we will all walk together and in community guided by our Faith. We are going to live an experience that you will keep for ever in your heart, you will make sincere friends who will walk with you your whole life and you will discover many emotions that probably you have never felt so intensely. If you need more information you can send an email to directorpastoral@ceu.es.