Dedicating part of our time to sports is beneficial at any point in our lives but it may be especially helpful during university. The benefits of practising sports during a vital period as demanding as University are numerous:
Provides energy and vitality.
Boosts concentration and attention as it generates greater flow of endorphins and favours blood supply.
Improves the quality of sleep.
Eases the adoption of good positions so it helps prevent backaches.
Allows disconnection and releasing stress during exams.
It is an activity to participate of the life of campus favouring integration and socialization.
Puts at stake values such as effort, perseverance and commitment.
CEU Universities have sports installations at their campus for students to start their physical activity or continue with it if they already practice sports. Moreover, it organizes internal competitions in different disciplines and participates in competitions with other universities of the autonomous community and at a national level.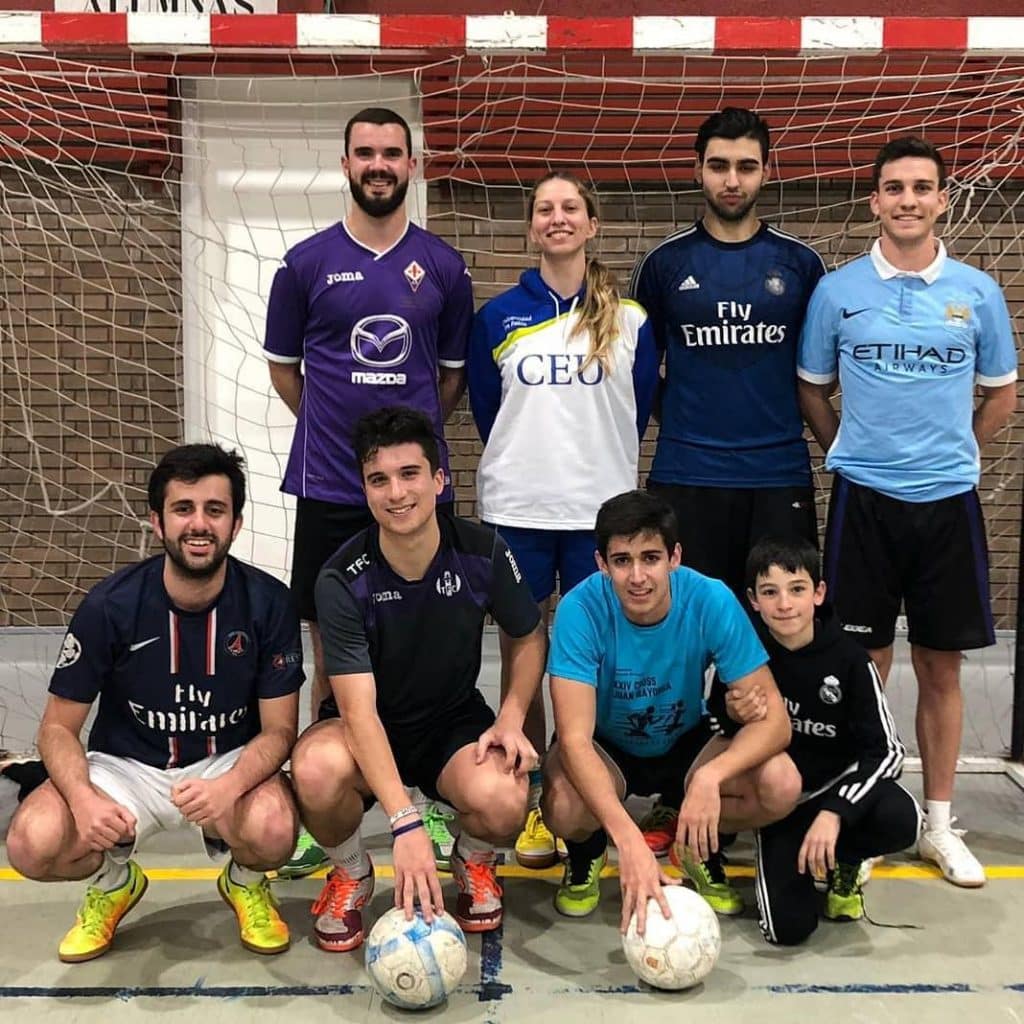 According to the information of CEU Abat Oliba, one out of three students practice sports regularly. Its Sports Service founded in 1985 coordinates the sports offer and practice and it is a member of the Associació de Clubs Esportius Universitaris de Catalunya. Therefore, it takes part in University competitions, coordinates social tournaments of indoor football and paddle and organizes trips each year to compete with other Spanish and foreign universities. It also proposes weekend outings to practice ski, adventure raids, diving, kayak at Costa Brava and sailing courses. Moreover, CEU UAO has signed collaborations with several gyms. On the other hand, Abat Oliba is certified as "Healthy University" by the REUS (Spanish Network of Healthy University) and the Ministry of Health.
In turn, at the three campus of CEU San Pablo they propose activities with internal football, paddle and tennis leagues. At Moncloa Campus there are several sports schools (pilates, tábata, cardiobox, core training, HIIT, aerogap), the Runner Club and gym with the possibility of receiving personal training. Also, the students at Montepríncipe can use those same installations as well as forming part of the paddle school and the different activities of the fitness hall. CEU USP also proposes competitions between universities both in individual and team disciplines with football, basket, volleyball and rugby teams.
The Sports Service of CEU Cardenal Herrera offers a complete program of competitions in different autonomic and national championships, activities and events. Moreover, it offers a multi-sports and a paddle court added to the installations in Valencia, Elche and Castellón thanks to agreements with councils and sports centres. It also offers teams such as CEU Runners and CEU Triathlon.