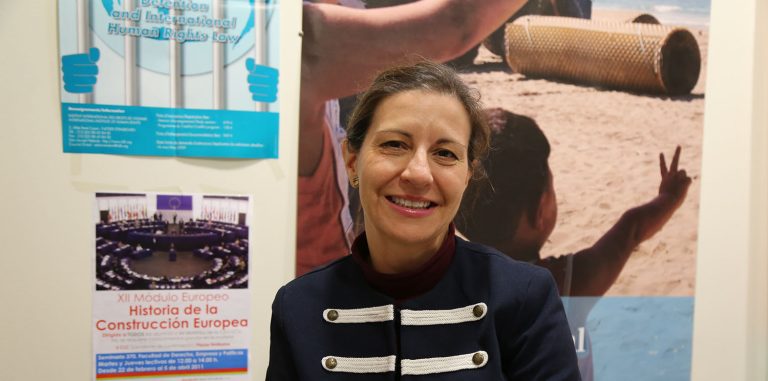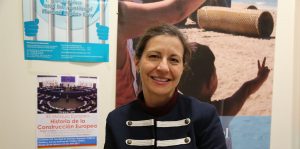 The University Chair "The Europe of values and Human Rights" of our colleague Susana Sanz Caballero, professor of International Law at Universidad CEU Cardenal Herrera of Valencia has received the Jean Monnet Chair granted by the European Commission.
This research focuses its scientific, educational and divulgatory activity on the defence of the founding values and principles of the project of the European Community against actual phenomena such as the rise of populism and nationalism, the migratory crisis or the threat of international terrorism in EU countries.
As pointed out by CEU UCH Professor, Susana Sanz, "this populist, xenophobic and exclusion phenomena within the European territory have given place to a crisis of EU values questioning the principles that have been the greatest European contribution to progress and humanism".
It is worth remembering that the EU is based on the respect of human rights, pluralism, the Rule of Law, democracy, gender equality, tolerance, freedom, justice and human dignity. With this new University Chair we intend to recognize and protect such rights and values to further progress in the development of the European society.  
New University Chair: EU and Human Rights
The new University Chair directed by Susana Sanz with the collaboration of the UCH CEU researcher, María del Mar Molina intends to "form, investigate, publish, create networks and organize dissemination activities underlying the importance of strengthening humanist and humanitarian values found in EU's DNA".
A huge amount of online didactic material, scientific publications, policy-briefs, databases of documents, a Website as well as audio-visual dissemination events and products shall serve to achieve the recuperation of the discourse and the protection of human rights and European values both inside and outside lecture rooms.
The Jean Monnet professor of the CEU UCH is a professor of International and European Law at this University and Vice-president of the Association of Members of the Institut International des Droits de l'Homme (IIDH), located in Strasbourg. She is Principal Investigator of the Group CEDRI-International Protection of Human Rights at the CEU UCH. Sanz is also advisor to the European Commission within this area in issues such as the protection of refugee children who come to Europe on their own.