Success of the Business Summer Camp, a project of the Entrepreneurs Club
14 July, 2022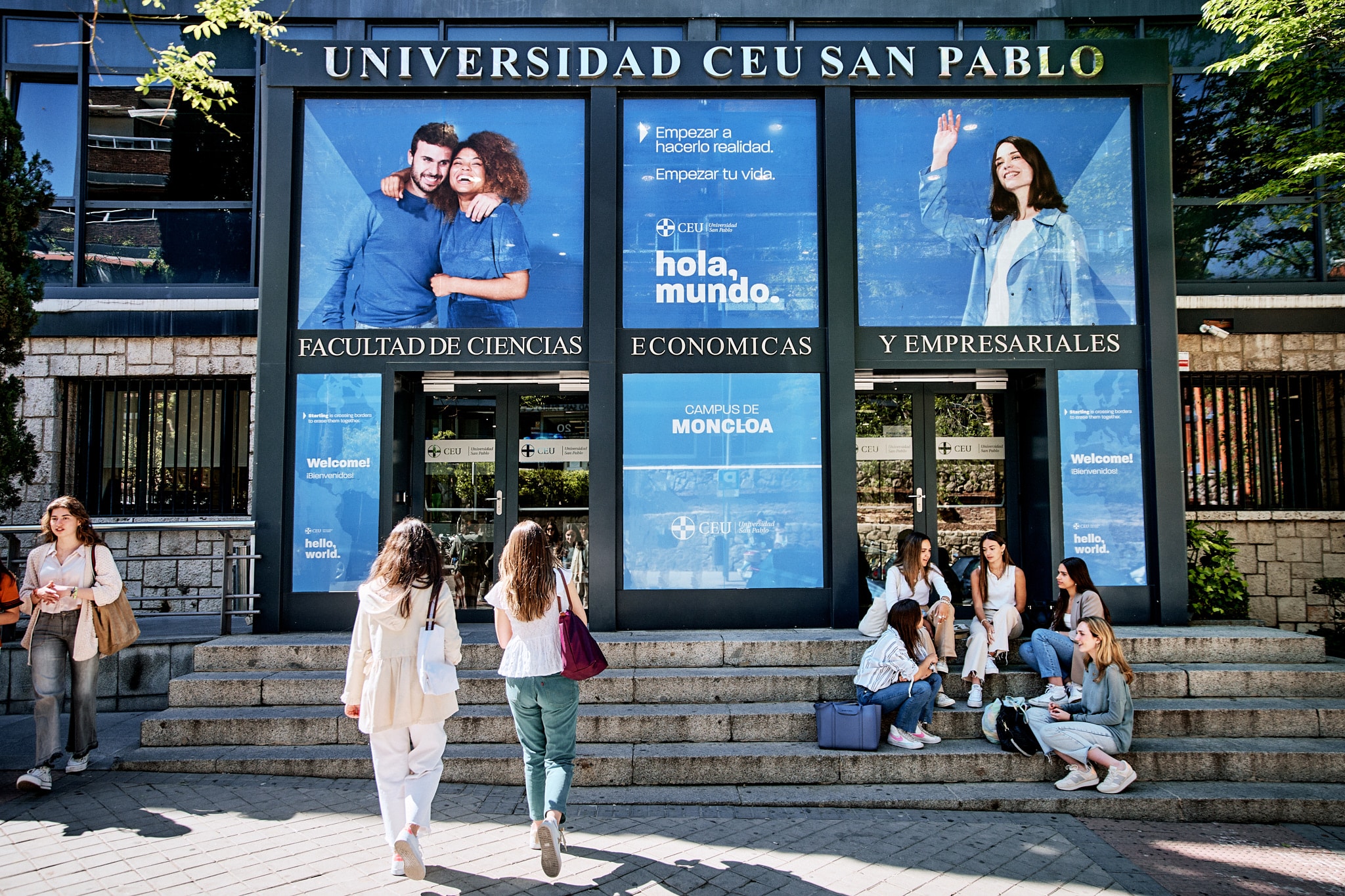 Hello CEU Emplea, the thrust to find the first job
21 July, 2022
Over 134,000 refugees of the War in Ukraine live in Spain. One of the needs they have to cover is to learn our language to better integrate. Universidad CEU San Pablo has carried out different actions to collaborate with the Ukrainian people among which we find Spanish courses. This week a group of 43 refugees are studying our language at Moncloa Campus of Universidad CEU San Pablo.
The group is formed by people from different cities in Ukraine and of several ages; there are small children, adults and elderly. Olesia Bespalova is 19 years old and lives in Madrid since March. Soon after the war started she was able to leave the country alone; her parents and friends are still in Ukraine. Thanks to the contact she had with a person of the Ukrainian Embassy in Madrid she met Alicia a woman who speaks with her eyes full of light. Olesia tells us about her arrival: "I met Alicia and she was amazing from the first moment; she was going to accept me at her home for a week and after it became a month and now I am still with her".
Olesia tells us how her life has radically changed in a few months: "Before the beginning of the war, my day run taking part in dance contests (she participated in modern dance contests), going to class, studying and meeting friends"·. The young Ukrainian studies International Relations in Odesa and next year she will study Erasmus at Universidad CEU San Pablo. Help the Ukrainian society.
This is only one of the different actions Universidad CEU San Pablo offers for Ukrainian people. The Permanent Commission of the Government Council approved in April a Protocol for Admission, Employability and Hospitality in order to contribute to the right of access to higher education of the university community in situation of extreme vulnerability and to develop their scientific potential as teaching and research staff or develop their administrative duty as administration and services staff while they are in our country.
Universidad CEU San Pablo has prepared also a program with own funds for post-three-year PhD contracts aimed at integrating up to three Ukrainian PhD Doctors in Recognised Research Groups (GIR for its Spanish initials) of CEU USP with category Excellent or Consolidated. Also it has eased access of Ukrainian students to social activities of the University (Campus Life, Sports, Pastoral) and to the Service of University Orientation (SOU) for psychological attention and orientation and emotional wellbeing of the university community.
In language education they have been provided access to language courses (Spanish and English) either online or in person. With respect to non-official education for students the University has provided access to Ukrainian students to the Summer/Winter University and the Degree in Values and Leadership in the Digital Era. Finally different academic sessions have been organized such as the conference "Responses to Ukraine at War" or the "Session about disinformation and censorship in Ukrainian War" and a commercial and bankruptcy non-profit session which funds will be used by the Spanish Commission for Refugee Assistance (CEAR for its Spanish initials).