Simulation as a practical, active and motivating learning method
17 March, 2021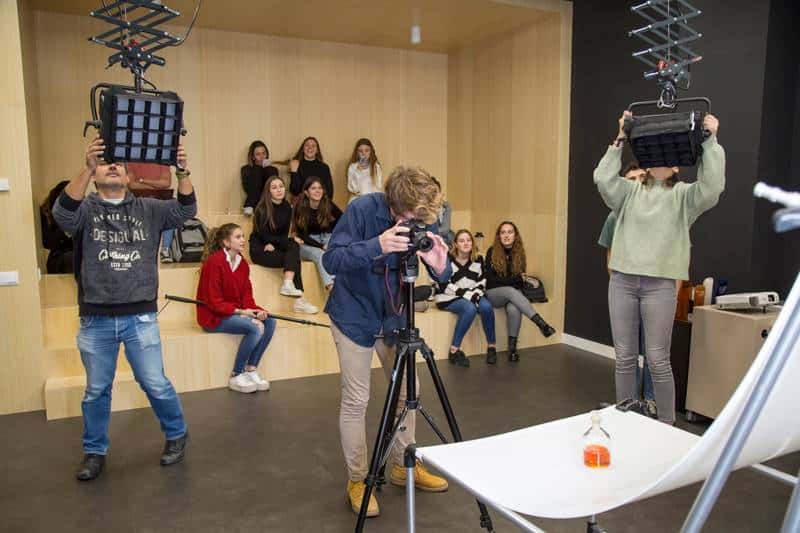 Everything you need to know to study the Degree of Marketing and PPRR at CEU
29 March, 2021
Studying in Spain is a dream for many Latin American students attracted by a country with high academic standards with which they also share the language. But this is not all; it is also the favourite destination for many Europeans and Asians as evidenced by the more than 70 nationalities of CEU students coming from the five continents.
Studying in Spain: an experience that will change your life
Spain is the entrance to Europe with a more than affordable living standard and easy access to University for foreign graduates who can also homologate part of their degrees. A very rich culture and history and a joyful and relaxed environment are another two appeals for foreign university students. Also, you do not need to pass any university entrance exam and the centre you apply to will homologate your previous studies.
If you are from abroad and wish to study at any of the CEU Universities, we let you know which requirements you will have to fulfil:
Gather documentation. It will depend on the duration of the studies you choose. So, if your stay is for more than 3 months you will not need a visa. If it is between 3 and 6 months and you are not an EU-citizen you will have to request a study visa at the Spanish Consulate of your country of origin. If it will last for more than six months, once you are in Spain, you will have to request the Foreign Identity Document (TIE for its Spanish initials). But do not worry; CEU Universities will guide you through the whole process with their hosting services. Therefore, these arrangements will not represent any difficulty for you to fulfil your dream.
Choose where you want to study and start the international admission process. Most commonly the university proposes a personal interview with candidates. Along with your grades and the result of the language test (if applicable) it will be decisive for your admission.
Once admitted, complete the pre-registration and the application or the booking of the place. Make sure that you meet the deadlines for each stage of the process or you will not be able to successfully complete your registration process.
Start the arrangements for your stay in Spain with enough time. Bear in mind that the academic year starts in September so by that time you will have to have your accommodation and an idea of how to manage the healthcare assistance issue (private or public medical insurance) as well as everything regarding bank account and mobile phone, moving around the city where you are going to study, etc. The hosting services of your CEU University will provide you with all the necessary information as well as with the support in all arrangements and legal paperwork.
Get ready to learn and enjoy. Studying in Spain is an unforgettable experience. You will not only improve your education and therefore your employability, you will know a different lifestyle, multiple cultures and you will enjoy one of the most enriching stages of your life.