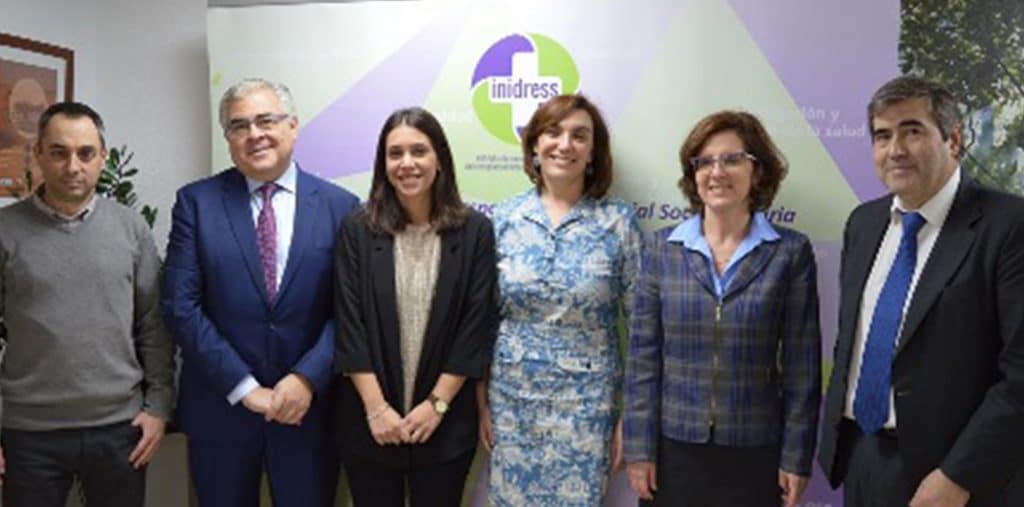 The Nutrition and Food Sciences Group at the Faculty of Pharmacy at the Universidad CEU San Pablo was created by Gregorio Varela, professor of Nutrition and Bromatology. Elena Alonso, Vice-Dean of the Faculty, and Professors Catalina Ballestero and Natalia Úbeda presented their study, "What is the nutritional status of children and adolescents who suffer from celiac disease?" at the Inidress Hall.
This research group has carried out an extensive transversal study in cooperation with the Association of Persons with Celiac Disease and Gluten Sensitivity in Madrid and was funded by the Fundación Mapfre. The study compared the nutritional state of a group of children and adolescents (between 4 and 18 years) with celiac disease and a control group with the same characteristics who reside in the Autonomous Community of Madrid.
The results have shown that nutritional monitoring of people with celiac disease is necessary in order to identify specific needs and to evaluate possible deficiencies derived from a gluten-free diet as well as the effects frequent consumption of industrial gluten-free products. These findings establish the need to identify a precise nutritional strategy for the affected groups. In light of this, researchers have underlined the importance of understanding nutritional states, especially related to vitamin D, and the need to complete, improve and provide visibility to the complete nutritional composition of products specifically designed for those who suffer from celiac disease.
Although the results of the research have revealed that among both celiac and non-celiac sufferers, there is a high risk of insufficient vitamin D intake, this is more pronounced in the former. Vitamin D is of great importance in the growth, maturing and maintenance of bone structure. A deficit of this vitamin could also be related to autoimmune deficiencies.
In addition, average intakes in children and adolescents with celiac disease of other nutrients such as calcium, folic acid, iron, magnesium, vitamin E and vitamin D are below 80% of recommended levels.
Currently, the University's Nutrition and Food Sciences Research Group is launching a new study called "VENCELIAC: Assessment of the nutritional state of adult population with Celiac disease," which will work with a representative sample of adults between 18 to 59 years old who have been diagnosed with celiac disease for over one year. They will again measure their body composition, blood data, bone density, physical activity levels and composition of intestinal flora.
The Association of Persons with Celiac Disease and Gluten Sensitivity in Madrid will once again cooperate with the recruitment of patients and controls for this study as part of its firm commitment to research and improving the quality of life of patients who must follow a gluten-free diet.
Caption: From left to right, the Head of Research and Training at the Association of Persons with Celiac Disease and Gluten Sensitivity (Madrid), Juan Ignacio Serrano; The professors and researchers of the University CEU San Pablo Gregorio Varela, Catalina Ballestero Fernández, Natalia Úbeda, Elena Alonso and the managing director of the Association, Roberto Espina, during the presentation of this research.