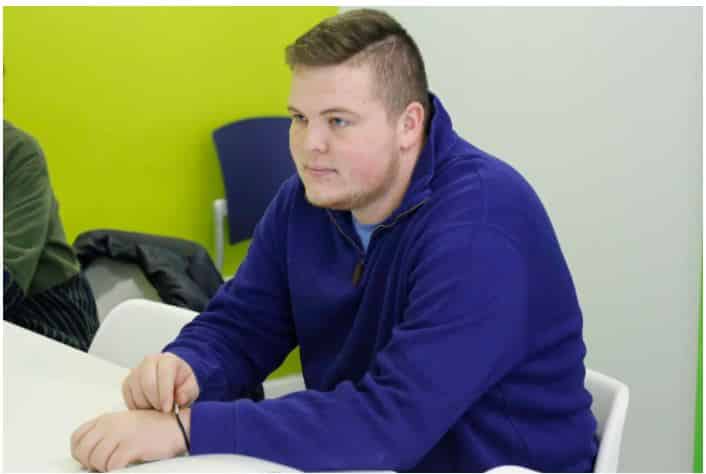 New international student thanks to the "Centre for Study Abroad" Program
8 February, 2018
Students from Connecticut share their University exchange experience
13 February, 2018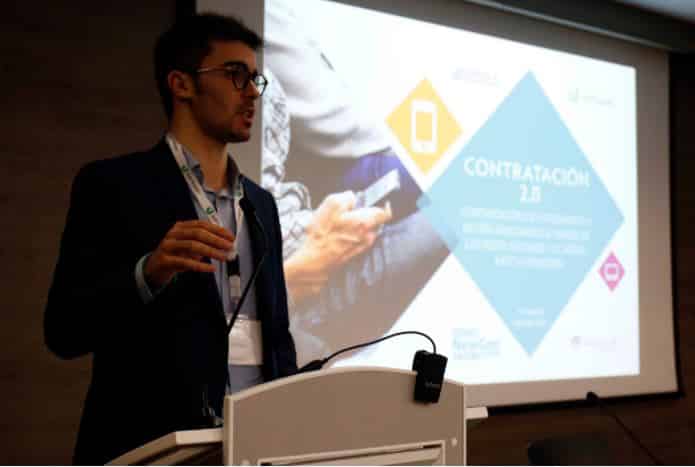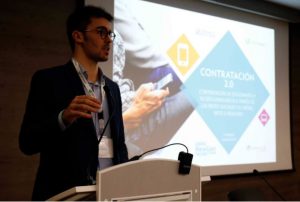 The Southern-Europe Business Developer of the platform JobTeaser, Marc Pagès, presented at Universidad CEU San Pablo the conclusions of the study "Recruitment of students in new channels, mobile, social networks; myth or reality", by this institution in collaboration with the EDHEC Business School.
It consists on the conclusions of a survey conducted over 1,350 students and young European graduates registered in JobTeaser. Among the main conclusions, it was brought to light that 43% of youngsters found their last internship on the Internet, 36% through the University – thanks to the employment webpage, employment forums, alumni or contacts of professors-; and 21% through personal contacts.
The answer to the question about where did they find their first job was similar: 45% was in Internet searches, 40% thanks to the University and 15% to personal contacts. In this sense, as stated by Pagès, the University is the first cornerstone to find employment internships and the first job thanks to tools such as employments cells, forums and professors.
The importance of social networks
The study revealed that youngsters are ever more connected to their smartphones to access the labour market. Regarding the different social networks used, it was noted that they do not normally file their applications through platforms such as Facebook or Twitter, as they see them as more personal and communication vehicles of companies. What they in fact do, is to check the corporate content published in these networks by companies and institutions.
Regarding professional social networks, 90% of European youngsters declared that they use networks since their first year of study. Of this figure, 38% access them from their mobile devices.
The survey also stated that before applying for a job offer, two thirds of youngsters inform themselves on employees' opinion of this company and 71% visit at least one social network of the company offering the job. Thus, as declared by Pagès, these results highlight the importance for companies of taking care of their image in social networks and Internet to recruit newly graduated talent.
Young graduates
In the presentation of this study, Marc Pagès collaborated with the manager of the Career Centre of Universidad CEU San Pablo, María Sánchez. Representatives of around one hundred Spanish companies and universities also attended.
The event finished with a round table of Human Resources professionals of companies such as Mercedes, Adecco and Universidad CEU San Pablo. In this space, they discussed contracting trends of young graduates and their professional expectations.