A new edition of CEU Pearson Business Game has started – the proposal of Universidad CEU Cardenal Herrera oriented to future entrepreneurs. In this occasion, it counts with over 80 students from six Valencian schools. Pre-university students of the schools Julio Verne, San Pedro Pascual, Trinitarias, Cumbres, Edelweiss and CEU San Pablo have joined this initiative that will help them work in a collaborative environment promoting skills highly valued by companies as well as leadership, team work and working under pressure.
The General Manager of Goliath Games Iberia, Ignacio Gaitán, expert in corporate management has inaugurated the event. He has shared with the students, the keys to make successful decisions in the business world.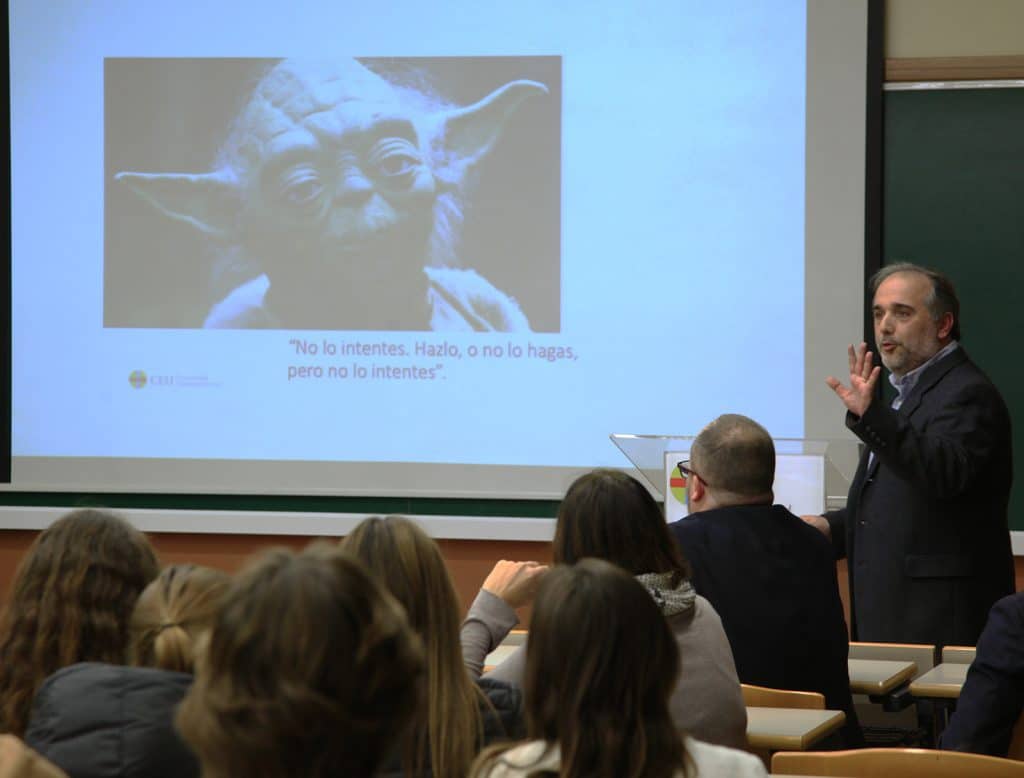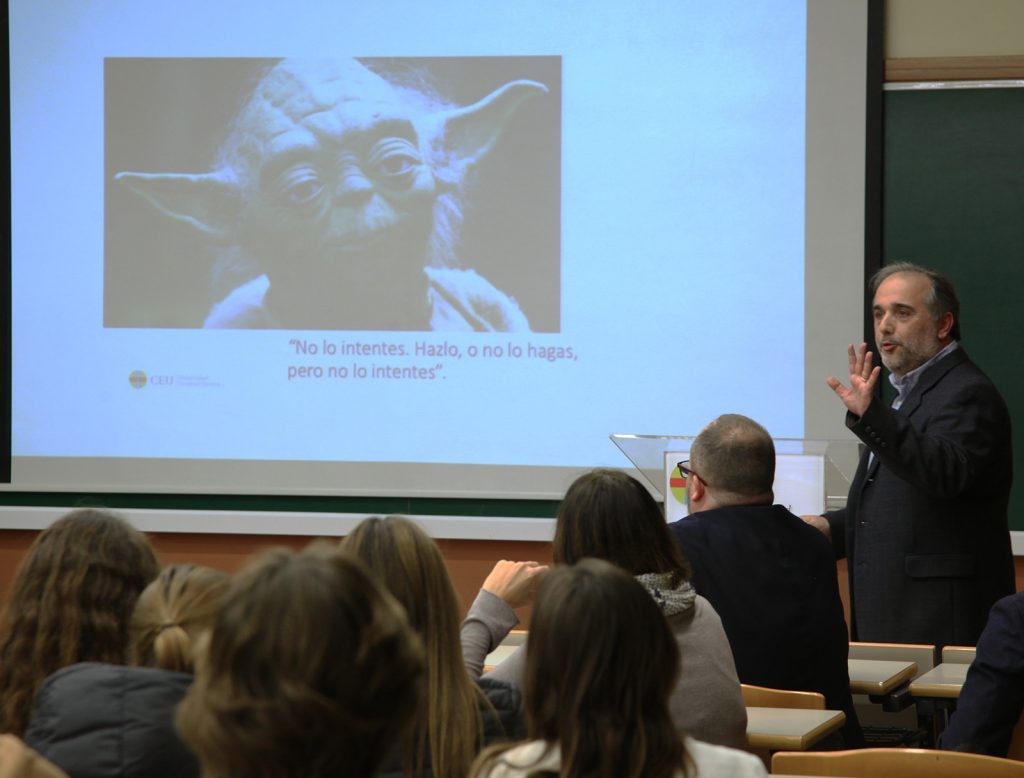 Future entrepreneurs will work in groups for several weeks. They will use the corporate simulator "Kayak" by Pearson with which each team will design an environment to incorporate a company and manage its products for 5 years.
Students will receive permanent training from teachers of Universidad CEU Cardenal Herrera. Thus, thanks to this training, they will get in touch with the world of university relying on the advice of a team of professors of the CEU Degree in Business Administration and Marketing.
This innovative educational proposal is embedded within CEU's endeavour to encourage entrepreneurship from the first years. It is one of the cornerstones of CEU's differential educational model unified in CEU Emprende which transversally to all centres and educational stages, seeks to promote the entrepreneurial initiative.