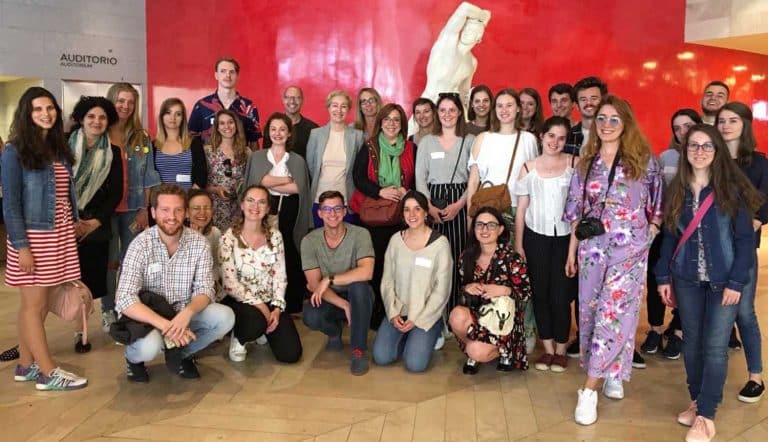 Last week CEU hosted the fifth edition of the 'International Programme Europe on Air' (EUROA), a university meeting which in its fifth edition has assembled 26 international students and 9 radio professors from different European institutions in order to learn about the journalistic activity in the different countries and its radio practices in international teams of the digital environment.
Along with the University CEU San Pablo, this Erasmus Intensive Programme –coordinated from Madrid by professors Sara Ruiz and Cristina Rodríguez—, has involved the participation of some international institutions such as the Antwerpen Plantjin Hogheschool of Belgium, the Sofia University of Bulgaria, the Anadoulu University of Turkey, the Caucasus School of Journalism of Georgia and the FH Wien/Institut für Journalismus & Mediamanagement of Austria.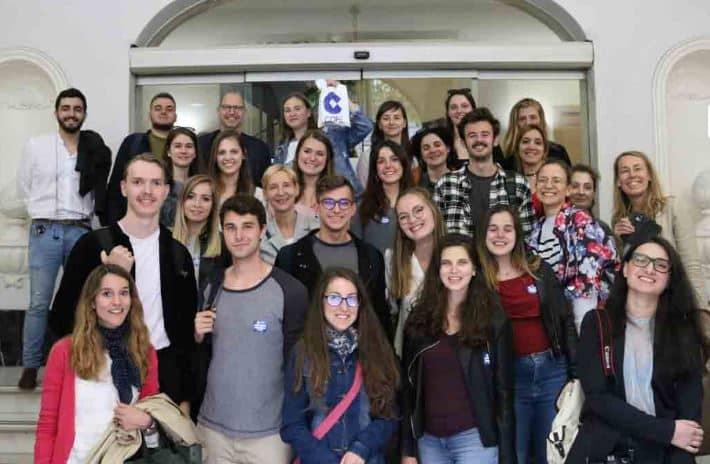 This year the topic of the 'Europe on Air, 2018 Madrid – Portraits of the city' has been the Prado Museum offering a guided tour with Professor Sirga de la Pisa with six selected art works. Each group formed by 4-5 students and 1-2 professors were assigned a work as way of inspiration to talk about Madrid in a final article that will be assessed by a panel formed by journalists, students, alumni and radio professors. Among the activities organized as part of this programme, there is also a guided tour to the Radio Station COPE.
Creative journalism and digital environment
The aim of EUROA is to prepare, produce and analyse new European radio formats in English by international teams of students using interactive and multimedia platforms. The topic is journalism specialized in relevant European policy issues.
In this particular course, the focus has been put on creative journalism with special interest in culture. Previous editions, on the contrary, have dealt with issues regarding innovation, sustainability, urban journalism and sustainable cities, among others. The Faculty of Arts and Communication Sciences of the University has also participated in other editions hosted by the Anadoulu University (Turkey) and by Berlin.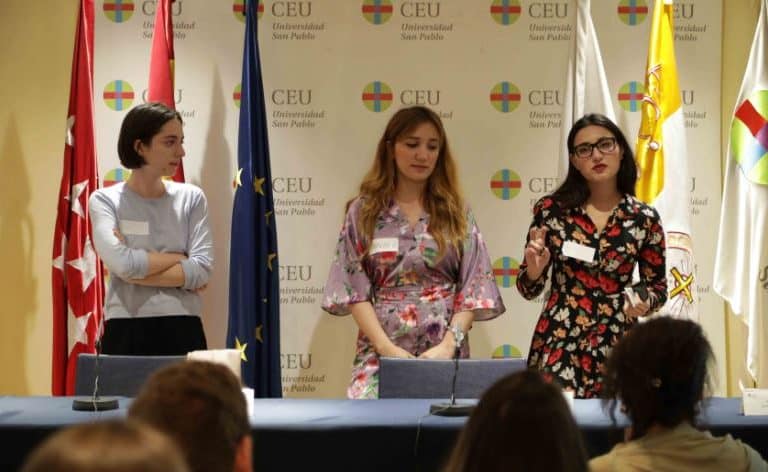 The essence of the project is that students and professors can learn about the journalistic activity in the different countries and their radio practices in international teams within the digital environment. They first prepare programmes in national teams and then in mixed teams. The journalistic work is coordinated with workshops and visits to radio stations of each country or centres related to the topics of the work.