This social journalistic project is aimed at giving visibility to real stories or personal overcoming which serve as example, inspire, transmit values and open up emotions.
An endeavour to make the world a better place
Behind this proposal we find entrepreneurs Marta Bonilla and Pau March, Alumni of Universidad CEU Cardenal Herrera. The idea was conceived when its creator, Marta Bonilla, was still a Journalism student. In her own words, "in a way I want to encourage other students to do things, to prove their value. If they have a dream just as I had, to work every day to make it come true. But wishing it is not enough, you have to display it, to give it form, to make it real and in the end, with great effort and hours of work you end up achieving it".
At present We are essential is a digital platform which tells stories through videos, images and texts. In less than one month of existence, its Facebook posts have reached 70 thousand people and with 8 thousand views it is the most viewed video in different social networks. They have already reached seven countries in three different continents but they expect to reach many more. The purpose is to turn into something more than a digital journal so the team is working from the first day to ease the interaction of the public both in and out of the network.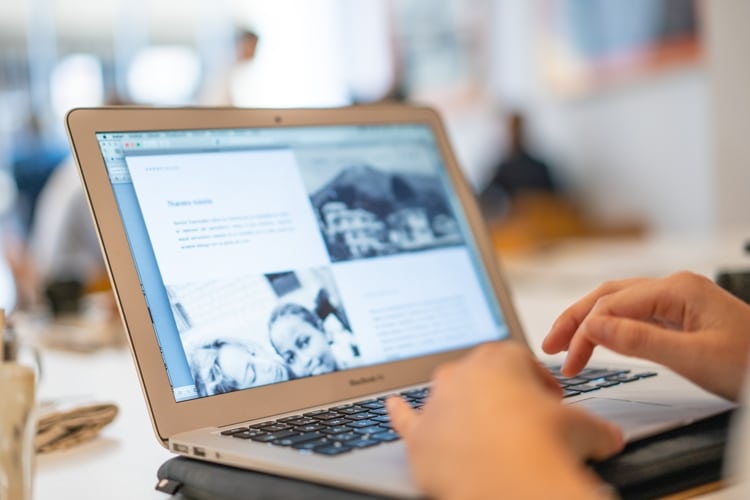 "In We are Essential we cannot venture to guess where this project will take us but what we can and want indeed, is to promise that every person and story we will give voice to each week is exceptional. This word can only be used on special occasions", declares Marta Bonilla.
The stories are classified within these topic categories:
Stories that transmit a life lesson.
Stories of a social nature.
Stories of personal and/or professional growth.
Stories that make vulnerable groups visible.
A young and multi-disciplinary team
The founders of the project have created a team integrated by Audio-Visual Communication, Graphic Design, Journalism and Engineering profiles. At present it is formed by seven people but they are open to new integrations because as they always say "absolutely everyone is essential". The ultimate goal of their work is not that the public reads a story but that it experiments memories and feelings when doing so. Therefore it has also planned the creation of its own "essential lectures" as TEDex-type speeches according to Pau March, cofounder and web responsible.
Without doubts, this is a project that transmits the values provided by CEU centres education and boosts team work and entrepreneurship as a way to change society in a positive way.