Universidad San Pablo CEU promotes the Winter University, a new academic and specialization opportunity celebrated during the month of January. The purpose is to offer the members of the academic community, courses exclusively designed, framed in a broad range of areas. They will be given by teachers of the centre, using practical and active education methodologies to guarantee qualification.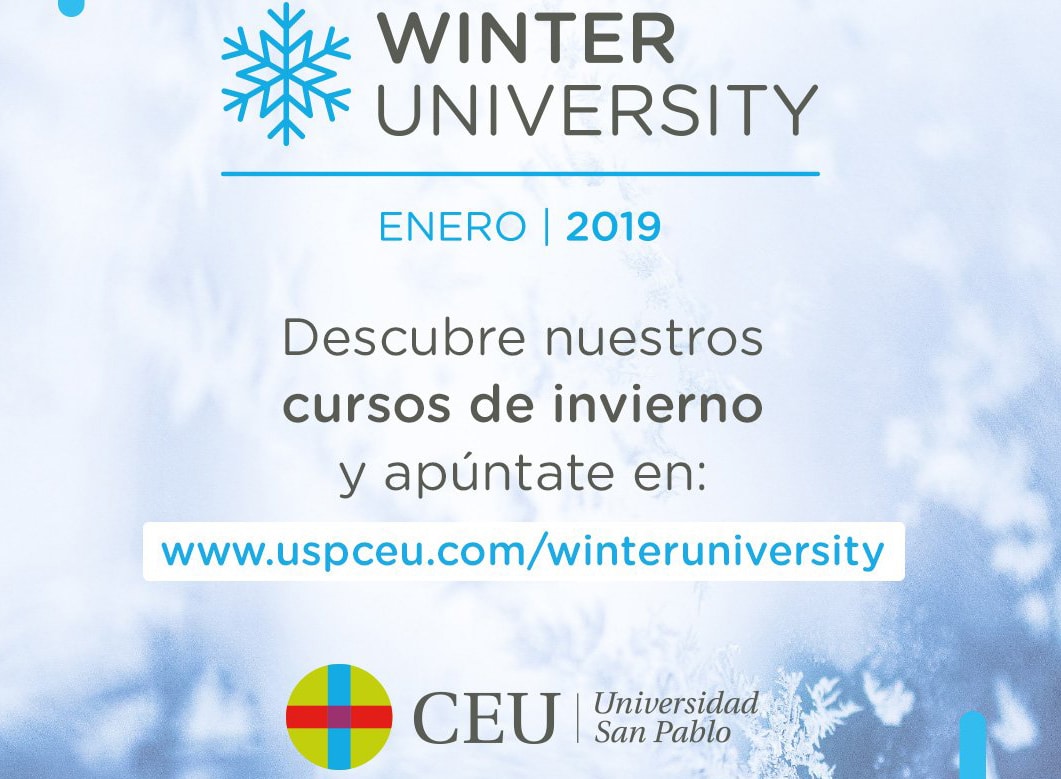 Courses are classified in the following categories: multidisciplinary, transversal, business, communication, health, personal development, arts, finances and financial markets and languages. Moreover, the offer includes cultural and sports activities. We will offer over 30 proposals among which there will be the manufacture of drones using 3D printers, delving into new challenges and health tools (E-Health), learning about the direction and management of a business, about new challenges of the journalist profession and communication or the certification of the level of different languages. Those enthusiasts of music will be offered signing, drums and percussion workshops. Also those fans of gastronomy and photography and edition of images will have the chance to learn about it.
In addition, we will offer the following free sports activities: the Football 7 and Basketball Winter Cup, the Winter Paddle and Tenis Competition and other activities such as a ski travel or a tour with snowshoes.
Enrolment for the Winter University
The deadline ends on 11th January and can be done in this link. After enrolment you will receive a confirmation. Then you will be provided with a link to make the payment. For any doubt you may contact winteruniversity@ceu.es.