Where to have your academic experience in Spain?
CEU offers you the opportunity to study in four of the major cities in the country: Madrid, Valencia, Barcelona and Andalucía. If you can't decide on which city to commit to, we have options for you! You can study in one city and do an internship in one of the other two. The following information can help you decide to come to CEU:
All CEU degrees have five things in common:
1. Educational Innovation: Yesterday's lectures just won't cut it today.
2. Applied Research: We need to learn, advance and discover.
3. Transversal Skills: Leadership training, becoming a convincing speaker, time and stress management, providing necessary and useful information.
4. International Perspective: The world is getting smaller and smaller every day.
5. Focus on Employability: Knowledge and actions are everything. You need to learn to bring out your best in both your professional and personal lives.
For you to make an informed decision, you need to know what is on offer at CEU in Madrid, Valencia, Barcelona and Andalucía.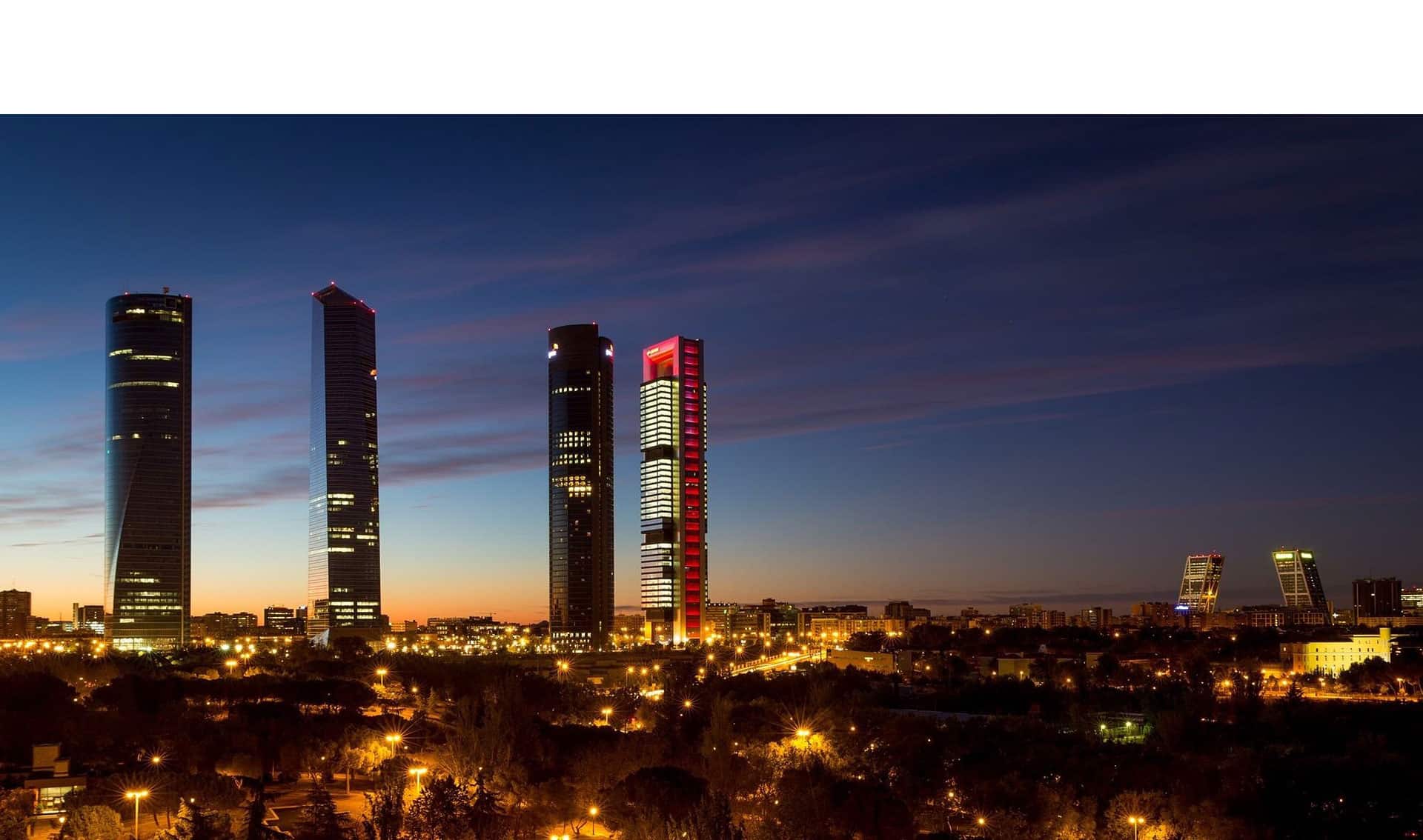 Madrid, Barcelona, Valencia and Andalucía have a special character that makes them unique
Discover our campuses!
#CEUMadrid
Academic Excellence in Madrid
Our University in Madrid, Universidad CEU San Pablo, is a prestigious institution in its own right as internationally renowned presidents of multinational companies, doctors, architects, lawyers and journalists have studied at the institution.
As the Spanish University with the greatest offer of bilingual degree programmes, it is also the largest investor in international scholarships. The high quality education that our students receive can be demonstrated in the fact that our students have an employment rate of over 83% upon completion of their studies.
Research is at the core the University's academic life and is a priority for CEU. CEINDO, the CEU International School of Doctoral Studies of the three CEU Universities, is a testament to this (CEINDO).
Madrid's academic offering is limitless.
#CEUBarcelona
A University Where Getting Closer Takes you further
Our CEU University in Barcelona is called the Universidad Abat Oliba CEU. Specially designed for a more personalized teacher-student relationship. The classes are organised in small groups of students who receive comprehensive attention, and personalised professor-student relationship, lectures are offered to smaller groups of students who benefit from comprehensive attention and tailor-made complimentary programmes that are developed throughout the educational process. Universidad Abat Oliba CEU offers nine bilingual degrees and dual degree. Firmly committed to research, 80% of the University's professors participate in academic research and innovation projects.
The campus is located in one of the most attractive residential areas of Barcelona, ranked among the world's most cosmopolitan and modern cities. The city itself offers a wide range of cultural and leisure activities that enrich your university experience.
The Universidad Abat Oliba CEU boasts the highest employment rate among the Catalonian universities: 95% of its students find a job immediately after completing their studies and 89% do so within three months.
#CEUValencia
One of the Most International Universities in Europe
Universidad CEU Cardenal Herrera is the name of our CEU University in Valencia. With more than 75 nationalities represented in its classrooms, students are provided the opportunity to share experiences with and learn from their peers from around the world. Valencia is the Spanish city with the greatest influx of European students year on year.
The Universidad CEU Cardenal Herrera offers an innovative, newly built state-of-the-art campus equipped with hi-tech facilities, including modern television and radio broadcasting studios, a veterinary hospital, an advanced health science simulation room, creative workshops and multimedia tools for student teamwork.
On the Mediterranean coast, Valencia is famous for its wonderful climate that can be enjoyed year round at its beautiful beaches. The spectacular Ciudad de las Artes y de las Ciencias is one of its most important cultural attractions. Valencia is a city where history and tradition meet as it is an open-minded city with one of Europe's largest historic centres. The cost of living in Valencia represents the best value for money in Spain and is only 90 minutes by train or plane from Madrid and Barcelona.
#CEUAndalucía
The ultimate educational experience in the heart of Andalusia
The CEU Andalucía University Campus occupies a 40-hectare site in Bormujos (Seville), with state-of-the-art facilities and services, large green areas and sports grounds, and easy access to the city centre. In addition to this Campus, the San Pablo Andalucía CEU Foundation has various other centres already open or in the planning stages in the south of Spain.
Our centres' educational methods are based on advanced teaching and learning techniques, with a commitment to internationalisation, innovation and new technologies in different areas of knowledge, such as Education, Sport, Law, Business, Health and Technology, among others.
A meeting point between the Atlantic and the Mediterranean, between Europe and Africa, Andalusia is characterised by a rich landscape, a mild climate all year round and an exceptional historical and cultural heritage. Andalusia is a land of projects and initiatives linked to major sustainable strategic sectors (aerospace, energy, agriculture, innovation, tourism, etc.). All of this, together with the academic excellence of the educational courses we offer on our Campus, guarantees students an unforgettable personal and educational experience.