Gamification is the key of this project that students from the campus in Castellón of Universidad CEU Cardenal Herrera have carried out at Colegio Doctor Errando Vilar in Almassora. According to the latest PISA report, students from the Community of Valencia have obtained low grades in this subject and therefore creative and participative proposals such as this one can be the best way to learn mathematics: having fun.
Active methodologies for motivating and significant learning
Future teachers have put into practice this initiative with which in one hour schoolchildren have had to complete different tests. The itinerary has been designed by teaching students who have created two parallel escape rooms. One has been set in Ancient Egypt and the other one is a story with Disney characters as main actors.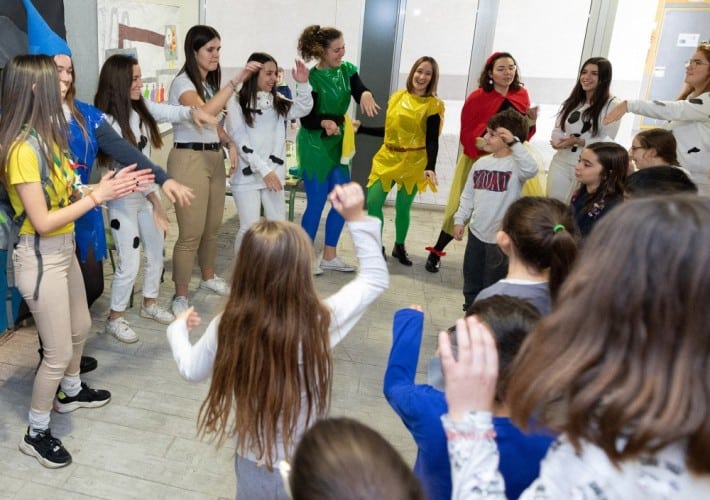 Team work has been essential to achieve a common goal. Therefore, together they have solved different mathematic problems that have led to the success of the mission. In turn, teaching students have been able to practice in a real environment, mathematic problems designed for Primary school students. They have also conducted an exercise to adapt to the time, space and resources available.
The purpose of this activity is to focus on students with whom teachers have to build their learning through participation, friendship and problem-based learning (ABP for its Spanish initials).
Gamification is an active methodology based on the mechanics of learning games because the best way to learn is to do so while having fun. Therefore, students internalise knowledge through an entertaining, positive and motivating learning. It generates commitment and encourages them to better themselves to obtain a reward, reach a goal or simply to healthy compete with their colleagues.
This way, future teachers have carried out a very enriching practical learning getting familiar with similar situations to those they will have to face when they are responsible of a class.