Each year CEU Universities receive thousands of international students from all countries around the world. The quality of education we offer at our centres along with the opportunity of visiting Spain are the main reasons why each year more international students join CEU. Not for nothing our country is the most popular destination for European students.
Our Universities are prepared to ease the adaptation of new comers and assist them throughout their stay in our country making them feel at home from the beginning and making the most of their CEU experience.
Universidad CEU San Pablo
Madrid centre helps students throughout the whole process from the application to the issuance of the necessary documentation also providing welcome services to ease their arrival to Spain. Also it provides financial assistance for international students as it is the case of the Talent Bridge Scholarship.
It also offers a comprehensive welcome service both to manage different proceedings before coming to Spain (homologation of documents, visas, opening of bank accounts) and "Hospitality" services once in the city (Spanish lessons, public transport card, telephone cards, etc.). On the other hand, the counselling service is a tool that eases the integration of new comers. With this tool, students from different nationalities and degrees who have gone through the same situation share their experience and offer their recommendations.
Universidad CEU Abat Oliba
This University at the Catalan capital makes available for international students a comprehensive welcome service. Thanks to this service foreign students will receive assistance and guidance to take the first steps in the city.
Therefore they will be able to manage their personal documentation, application, look for accommodation, the health card, to request a mobile number, get the public transport card, open bank accounts, etc. They will also receive assistance and management services to apply for official scholarships.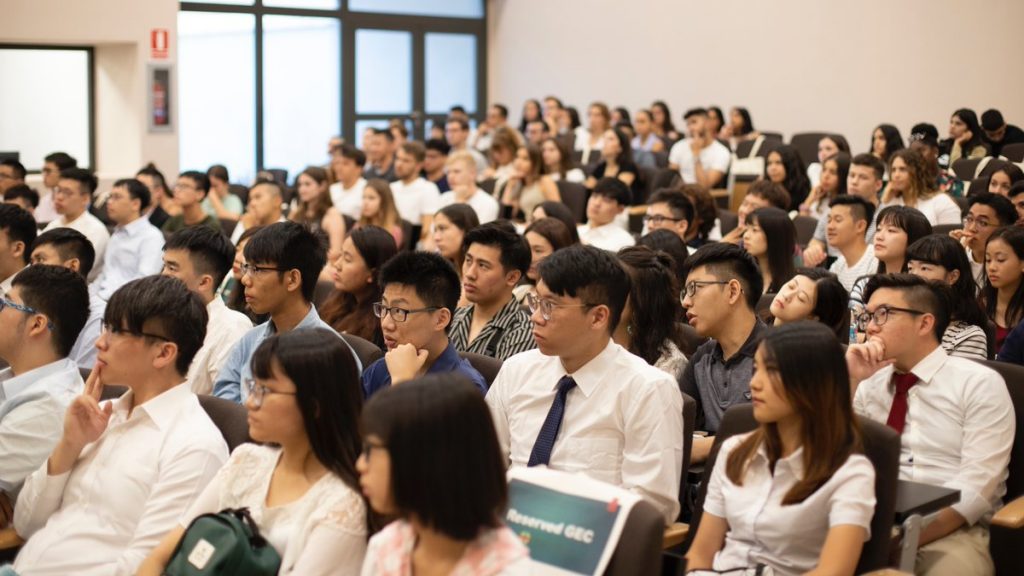 Universidad CEU Cardenal Herrera
With its campus in Valencia, Elche and Castellón the CEU UCH relies on a broad international community with students in over 70 different countries. To help them easily adapt it offers the International Student Services.
Before the arrival to Spain, the Office of International Relations provides a series of exclusive services. From the moment they book their place, students can access an online App to manage anything they may need. The offer ranges from the assistance to look for accommodation to the opening of a bank account or the management of the personal documentation, request a mobile number, underwrite a private medical insurance and be welcomed at the airport.
On the other hand, the service for administrative support includes counselling, specific consultation and support in the management of academic and residence documentation. Everything is available at the Hospitality Office where you may go the moment to arrive to Spain.