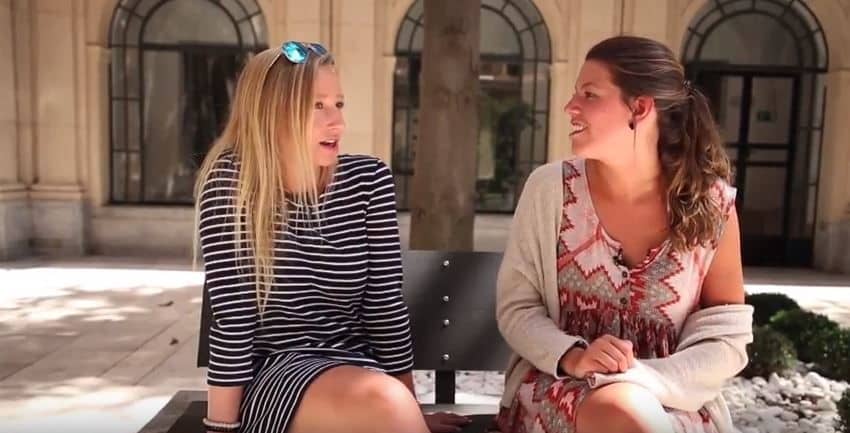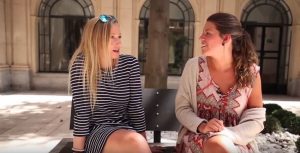 Two exchange students of the University of Connecticut who took part in the program 'Business and Internship' of the Centre for Study Abroad of Universidad San Pablo CEU in Madrid, referred to the positive experience of acquiring knowledge in Spanish within the business scope in addition to sharing with other foreign students first class installations.
Catherine Carbone declares that she was delighted with the Spanish program. "We immediately received an immersion class where we were able to express all our previous knowledge of the language. Moreover, we acquired material that helped us adapt to our new academic environment" she states.
As she took four courses in Spanish, this encouraged her to express the languages in its different communication methods. She also carried out an internship that helped her acquire further tools for her professional future. "I couldn't be happier with my internship. It was the perfect option for what I want to do in the future and for my studies in the United States. I now feel better prepared for my future career. Also, on the way I have made very important contacts and friends", she said.
An amazing exchange experience
Kailey Cox, also a student of the University of Connecticut described her experience in CEU as "incredible". As she arrived to Madrid before starting formal classes, was able to take an intensive Spanish course to then start the immersion process. "My classes went from a Spanish course to a course focused on Bloomberg terminals. My language not only improved a lot during the time I was in CEU, but I was also able to take Business classes that could be validated in the United States" she states.
Like Catherine, Kailey also carried out an internship to gain field experience. "I know that the University works very hard to connect students, especially the foreign ones, with useful internships applicable to their future" she says. And in her case, she declares that "I could not ask for a better internship".
Centre for Study Abroad
 The Centre for Study Abroad directed by the Vice-Chancellor of International Relations, Jesús Paúl, is a centre of Universidad San Pablo CEU which offers foreign students the possibility to take a program in a prestigious university abroad.
In the case of the Program 'Business and Internship' it allows students to improve their level of Spanish and at the same time, take part in Business courses. It is conceived for those specialized in this issue, Finances and Economy, but it may also consider other associated areas. Among the subjects thought, there is Advertising Management, Marketing, Economic Policy and Commercial Operations Management.